Our approach is simple and effective.
Relationships are the cornerstone of health, happiness, and resilience. We equip schools with the training, strategy, and resources to inspire students to build positive relationships.
Our Approach
OPM2 ELEMENT OF THE WEEK
Knowing My Words and Actions Affect Others
Everything you say and do can affect others – and your relationships with them.
Attend a Training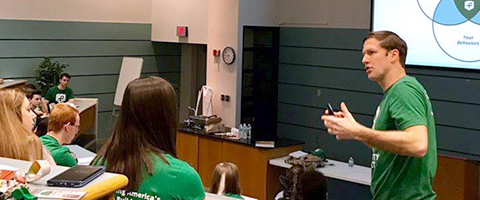 At our training sessions, we provide you with the knowledge, confidence, and strategy to effectively implement The Positivity Project in your school.
Sign Up Today
Get Your Gear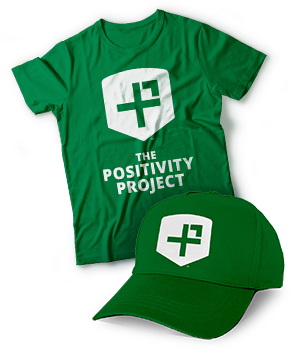 Purchase Positivity Project gear for your school!
Get your official Positivity Project t-shirts, magnets, and posters here.
Shop Now
Featured Blog Post
6 Ways of Connecting P2 to the Home
I'm grateful that my son had the self-awareness and vocabulary to recognize the strength of perseverance in himself. I don't think that would have been possible without the P2. I believe that sharing information about the P2 will encourage families to have character-based conversations at home, and reinforce the "Other People Matter" mindset.
Read More
We are in the business of changing lives, and partnering with The Positivity Project has rekindled that fire.

Jeremy Mitchell, Principal at Indian Hill Elementary School

Mr. Jones and I used to just talk back and forth. But when he found out my top strength is humor, we started telling each other jokes every day. My relationship with him is so much stronger now because of The Positivity Project.

6th grade student at Carroll Magnet Middle School

We have changed the way we talk to children. We directly teach them about the value of themselves and how they affect the lives of those around them. This has made a huge impact for the students that we teach — and also for us as teachers.

Sarah Angotti, 4th Grade Teacher at Morgan Road Elementary School

We have been inspired with what we have seen in our school community since implementing The Positivity Project. We know that what we are teaching and discussing in our classrooms will forever change the way our students understand, look at, and treat others.

Brett Woodcock, Principal at Morgan Road Elementary School

We must deliberately and consistently teach our children about character. The P2 has transformed the culture of our building and our community in Homewood.

Dr. Virginia Hill, Principal at Lincoln STEAM Elementary School

I believe that using P2 has enhanced relationships between students in my class. They are more interested in solving conflicts with each other, forgiving each other and learning to respect each other. I have literally no behavioral issues in my class and I think it's largely due to my consistent use of P2. Students love spending time each day learning about the 24 character strengths.

Jessa Salibrici, 5th Grade Teacher at J.T. Roberts, Syracuse City Schools

Although The Positivity Project is designed for easy and quick implementation, its presence is felt in my classroom throughout the entire day. The 24 character strengths vocabulary is now part of my students everyday conversations – and I see it in their writing as well.

Todd Kaiser, 5th Grade Teacher, A.A. Kingston Middle School