Pricing
The Positivity Project's Tier 1, 2, and 3 positive character education curriculum will help you build self-aware, empathetic students, positive relationships – and a more positive school culture – in just 15-minutes a day.
Easy. Comprehensive. Evidence-Based.
 The leader in character strengths education.
840
Partner Schools
468,000
Students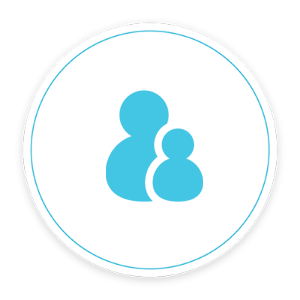 63,000
Educators
Kindness and humor. Being kind not only makes others feel better but it makes you feel better. And, you need some humor sometimes to get through hardships.

8th Grade Student, J.M. McKenney Middle School

P2 aligns perfectly. The delivery of the program is engaging, mindful of student attention spans, well suited to fit into the school day, and elicits thoughtful responses.

Ann Spring, 2nd Grade Teacher at The Academy at Belle

We believe that The Positivity Project is a necessary investment not only for our students but also for ourselves as educators and leaders in our community.

Erin Waer, Principal at Boris Elementary
What's Included in a School Partnership?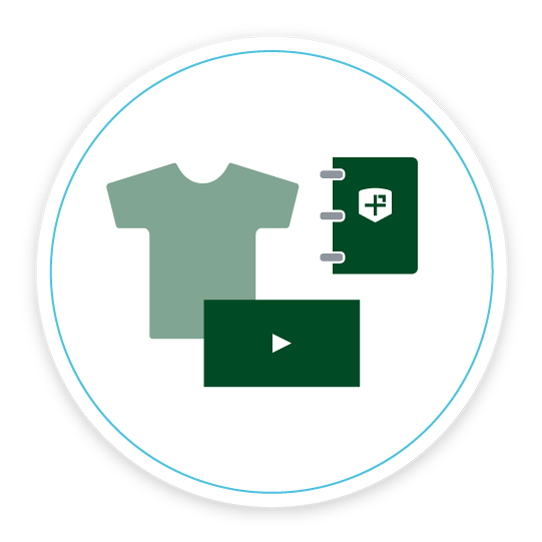 Digital Resources
Details below
Staff Training
Details below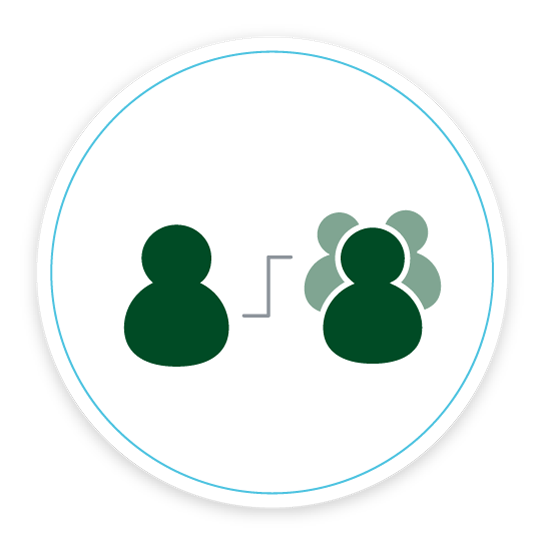 Strategy + Support
Details below

Digital Resources
P2's Tier 1, 2, and 3 resources seamlessly integrate into the school day. Educators say P2 is easy to implement with high-quality, grade-level differentiated, and developmentally appropriate materials. P2 positively impacts students, builds a positive school culture, and aligns with the values and ethos of school communities. 
Develop a common vocabulary through positive psychology's 24 character strengths
Zero-prep Tier 1 daily lessons differentiated PreK-12
Tier 2 and 3 resources for more personalized student support
Annual P2 Calendar to keep you on track throughout the year
Morning announcement scripts (daily) for every character strength
P2 for Families weekly lessons to help you connect character & relationships education to your students' homes. Plus, Weekly Family Letters to use in your correspondence with families.
Spanish-language Daily Lessons, Character Cards, P2 for Families, and Weekly Family Letters
30+ differentiated project-based learning (PBL) resources
Curriculum Alignment documents for state requirements and academic standards
1-page Character Cards, differentiated for PreK-2, 3-5, 6-8, and 9-12
Curated Book List to help you teach character strengths through literature

Staff Training
Online P2 100 Initial Implementation Training Video, enabling you to lead staff-wide professional development in 1 or 3 hours. Includes a Facilitator Guidebook and eight (8) modules covering positive psychology, character strengths, and the importance of relationships
P2 for Educators is designed to purposefully bring the benefits of P2 to school professionals throughout the school year
Ongoing training, webinars, and personalized support from P2's School Success Team

Strategy + Support 
Beginning of year checklists for new and returning Partner Schools
Implementation Playbooks for elementary, middle, and high school
Weekly emails before each week's character strength/Oher People Mindset element
Ongoing Partner School tech & implementation support from P2's School Success Team
Research and case studies highlighting P2's impact on Partner Schools
24 Character Strengths — Common vocabulary grounded in positive psychology research
High Impact — Evidence-based and standards-aligned
Zero-Prep — Teachers love P2's daily 15-minute lessons
Tier 1, 2, and 3 — Serves all learners in PreK-12
Comprehensive — Empowers students, educators, and families
Professional Learning — Part of your partnership!
Price Per Partner School:
$3,995
*NOTE: District volume and multi-year discounts may apply. Contact us for more information.
Flat-Fee Pricing
The annual P2 partnership is a flat-fee price. Instead of a tiered menu of options with multiple add-ons that cost schools more, our resources are all-inclusive. We consider P2 resources to be "alive," as we are constantly enhancing them to meet your needs. That's because our P2 Partner Schools get the best we offer — as soon as it's ready.
We believe that every student deserves to learn about the importance of character and relationships in their lives. These fundamental, lifelong skills allow us to overcome life's inevitable adversities, and students need them now more than ever. We strive to keep the annual P2 partnership as affordable as possible, but we also understand some schools' budgetary constraints. Click the button below for suggestions on alternative ways to fund P2 in your school.