Funding
Funding P2: Title IV Grant
By Melissa Killingbeck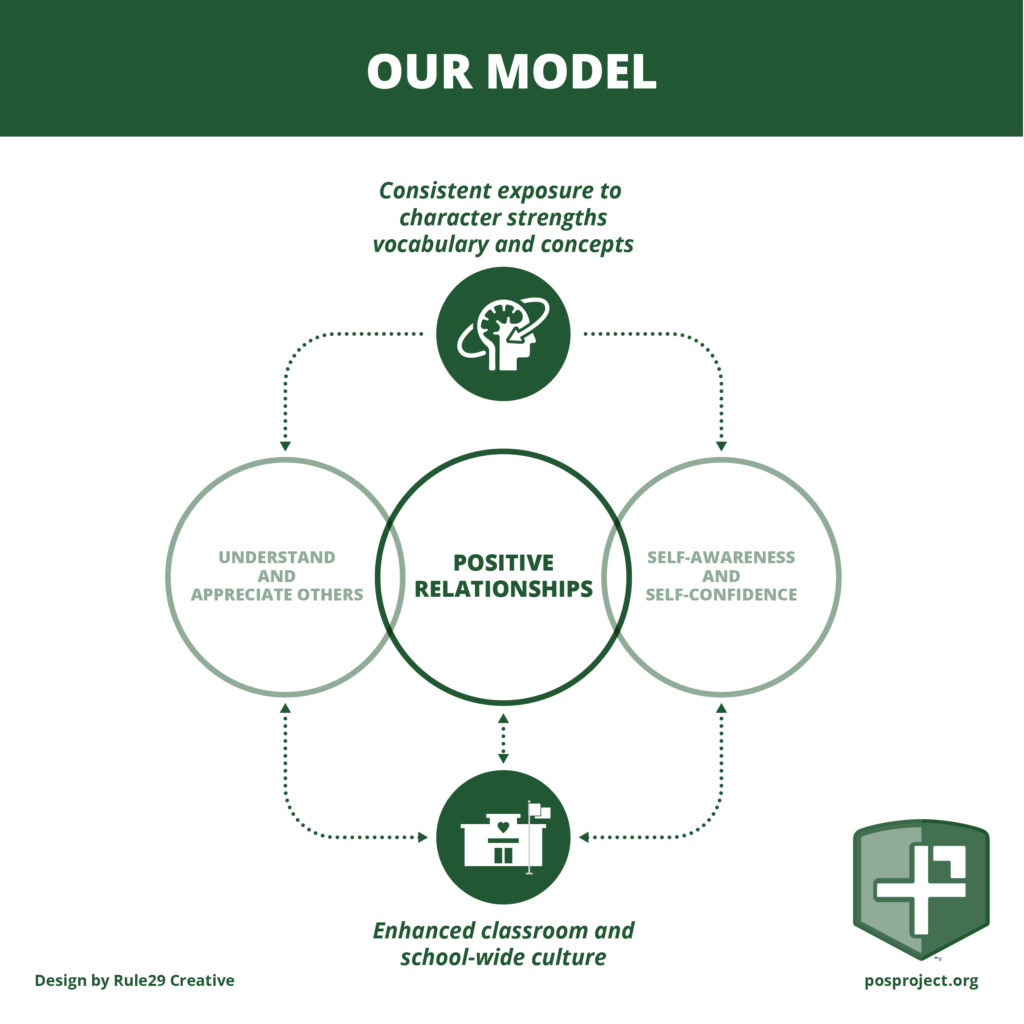 As part of a massive new spending bill, federal lawmakers are providing billions of dollars in aid through Title IV to the existing Every Student Succeeds Act (ESSA). The goal is to help boost learning opportunities for students including initiatives that promote school safety and mental-health resources, such as social-emotional learning (SEL) support.
Within the evidence-based interventions under ESSA, The Positivity Project (P2) falls under Tier 4 "Demonstrates a Rationale."  By definition, this tier states: practices that have a well-defined logic model or theory of action, are supported by research, and have some effort underway by a State Education Agency, Local Education Agency, or outside research organization to determine their effectiveness.  For schools nationwide, interventions applied under Title I, Section 1003 (School Improvement) are required to have strong, moderate, or promising evidence (Tiers 1–3) to support them. All other programs under Titles I–IV can rely on Tiers 1–4.
P2's approach is built on the theoretical foundation of positive psychology's 24 character strengths. Mike Erwin, co-founder and chairman of the board, as well as advisory board members, Dr. Tova Walsh and Dr. Kate Ryan Kuhlman, were trained by Dr. Chris Peterson. Dr. Peterson, who passed away in 2012, was one of the founders and leading figures in positive psychology – and was among the 100 most widely cited psychologists in the world.
Beginning in 2000, Dr. Peterson led a 40-person team, over a three-year period, to better understand character and its manifestations. Alongside Dr. Martin Seligman, Dr. Peterson then wrote an 800-page book on the research called Character Strengths and Virtues. This book explains that:
24 character strengths that are evident in the most widely influential traditions of thought in human history.
Robust evidence of all 24 strengths existing throughout time and in all cultures of the world.
All 24 character strengths exist in every individual.
Compared to other programs with similar SEL/character education goals, P2's model strives to remain true to the theoretical foundation, established by empirical work, of character strengths and their role in well-being — while providing a program that can be implemented in a wide range of school environments (public, private, charter, rural, urban, and suburban).
Since its inception in 2015, P2 has partnered with over 580 schools nationwide to help provide Tier 1 SEL support.  Thus far, qualitative feedback is both strong and confirmatory.  At present, Justin Garwood, an assistant professor at the University of Vermont's College of Education and Social Services, has submitted a grant request to the U.S. Department of Education to formally study P2.  The purpose of this request is to use proper measurement tools to isolate P2 as the variable in the academic research — which will help to determine if P2 is a cause of student and school benefit.
Wondering what The Positivity Project could look like in your classroom?
We'd like to invite you, and any of your colleagues, to see what #PositivityInAction looks like with a free 7-day trial. You can sign up here so that you can get a true sense of The Positivity Project's benefits: easy and adaptable for teachers, engaging and impactful for students, and a schoolwide common vocabulary, and positive culture.